#1 Best Cleaning & Gardening Services Across Perth and Most Suburbs.

Looking for top-tier cleaning and gardening services?
You've come to the right place!
Professional Cleaning &
Gardening Services For Your Home, NDIS Participants, and others..
"We are dedicated to delivering top-notch quality in industrial, home, and garden cleaning services."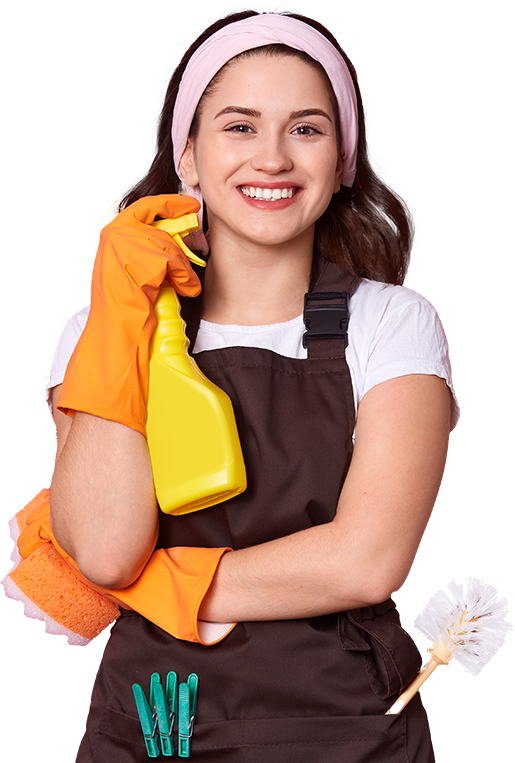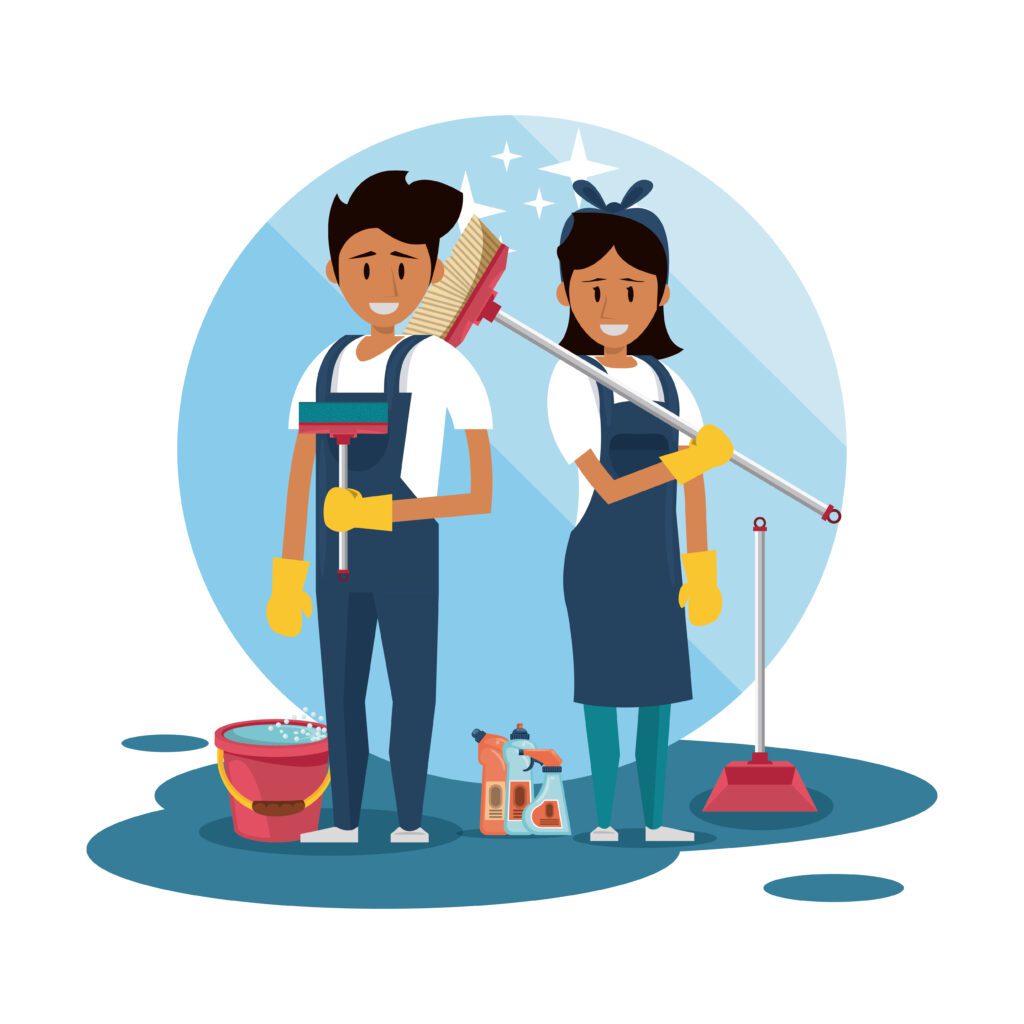 WA Local Business
"Supporting WA Local Community and NDIS Participants."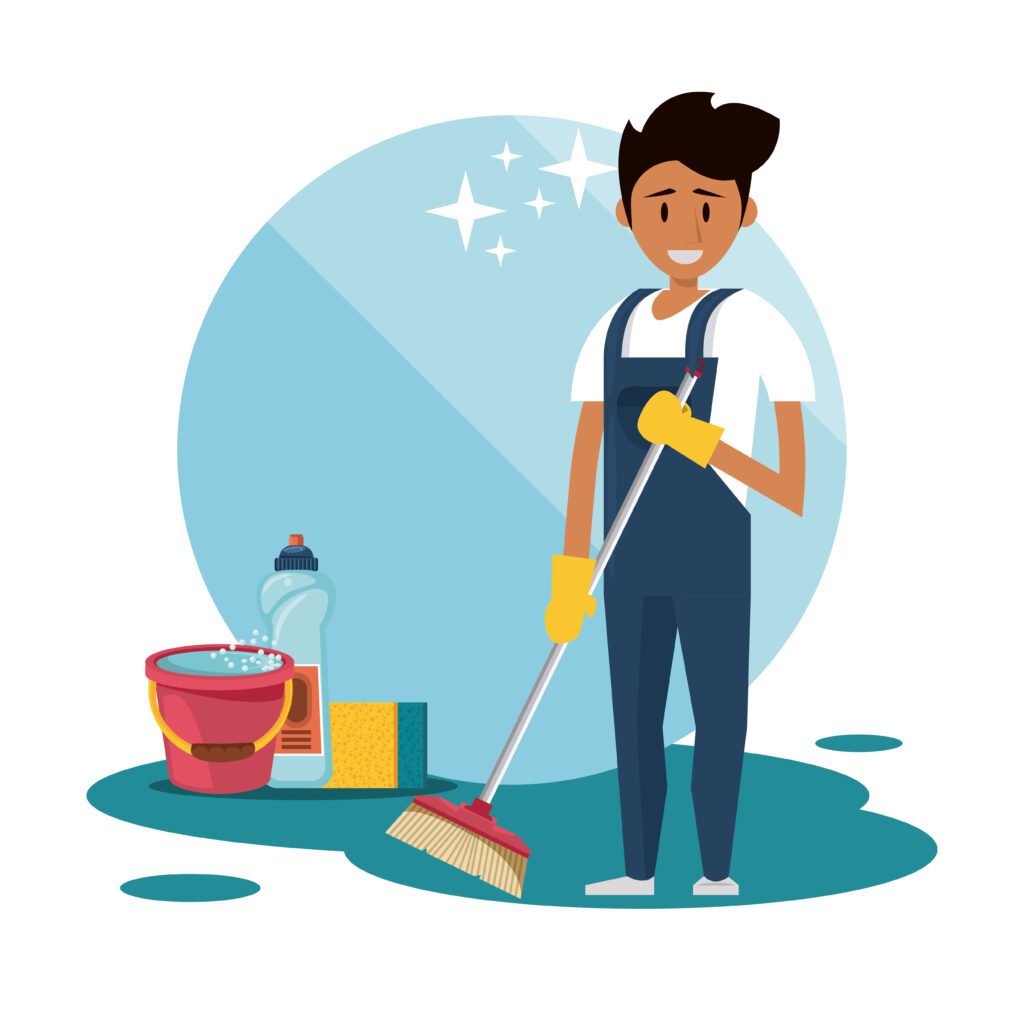 Regular Cleaning & Gardening Services
"Offering flexible cleaning and gardening services, from weekly to monthly, tailored to your schedule."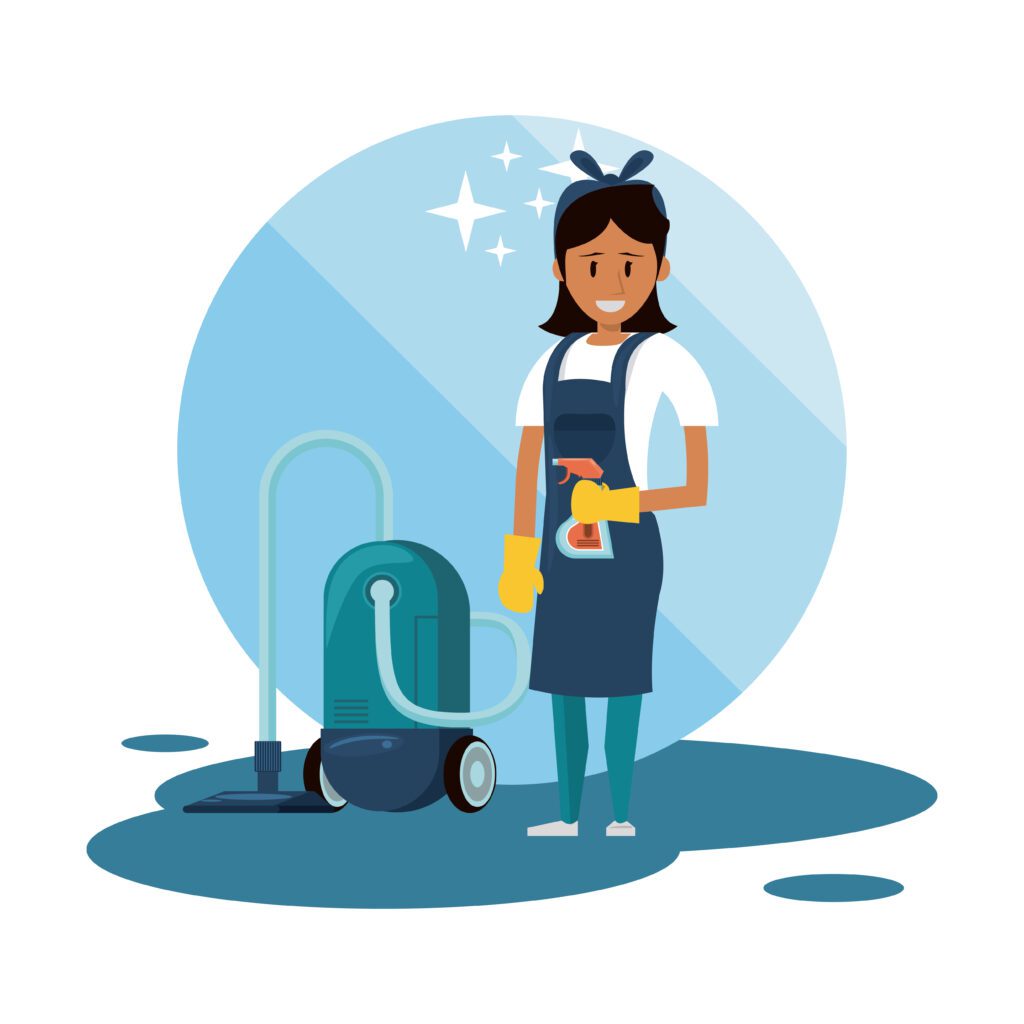 Customer Focused Reviews
"Our dedicated clientele is remarkable, with many requesting us specifically and returning for our services time and again. Kudos to the team!"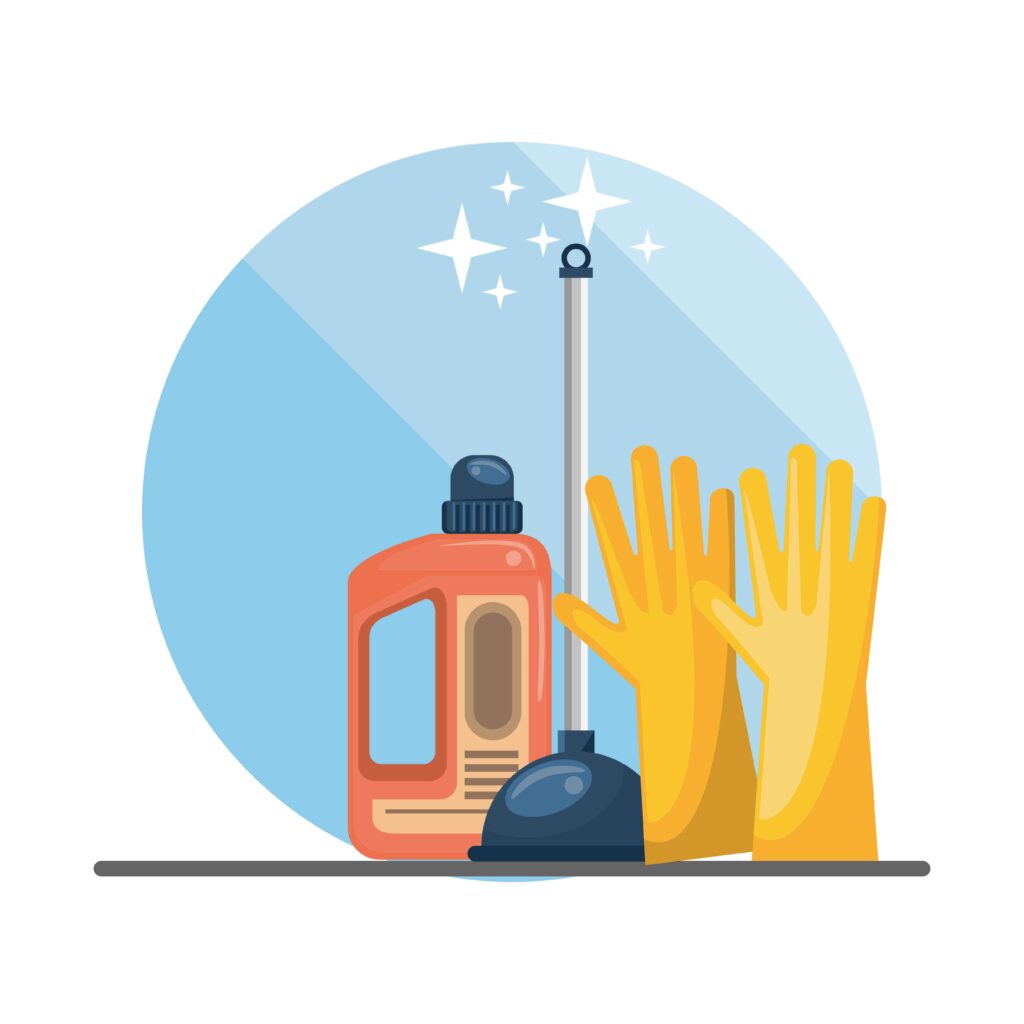 Equipment / Chemicals
"Our cleaning and gardening professionals are expertly trained and come equipped with top-tier products to ensure excellence."
---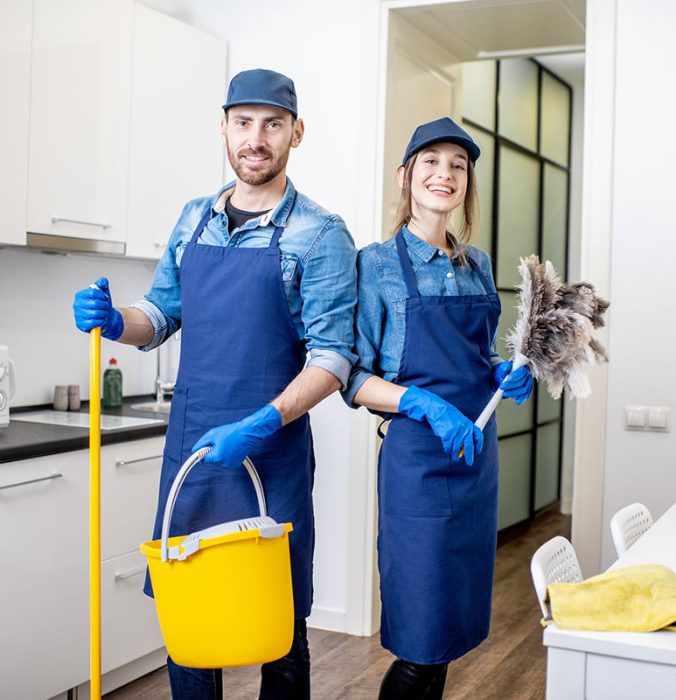 "We offer comprehensive insurance coverage, ensuring your peace of mind in any eventuality."
---
Full Equipment Provision: When you choose our services, there's no need to rummage through your storage for old mops, brushes, or garden tools. We come fully equipped with advanced, industry-standard equipment designed to handle any cleaning or gardening task. This ensures that the job gets done efficiently, with the best tools for the purpose.
Top-of-the-Line Chemicals: Health and safety are paramount. This is why we use only the best hospital-grade chemicals. These products are designed to disinfect thoroughly, ensuring that spaces are not only clean but also hygienic. With the ongoing concern about germs and bacteria, especially in today's world, having the assurance that your space has been cleaned with the highest grade of disinfectants can bring peace of mind.
Zero Hassle for You: Think about the times you've had to prepare for a service provider. Maybe you've had to supply products, or clear out areas for them to work. With us, that's a thing of the past. When we say you don't need to arrange anything, we mean it. No need to buy or provide cleaning agents, no need to set out tools or equipment. We handle everything from start to finish, ensuring the process is smooth for you.
Cost Efficiency: There are no hidden charges or unexpected add-ons with us. Some services might appear cheaper upfront but then ask you to provide certain tools or chemicals, adding to your costs. With our all-inclusive approach, you're getting transparency in what you're paying for. The value is clear: professional-grade cleaning or gardening without the hidden expenses or effort on your part.
---
In essence, when we say, "We bring and use 100% of our cleaning and gardening equipment and the best hospital-grade chemicals, so you do not need to arrange anything at your cost," we're promising a seamless, high-quality, and cost-effective service experience for you.
Our Services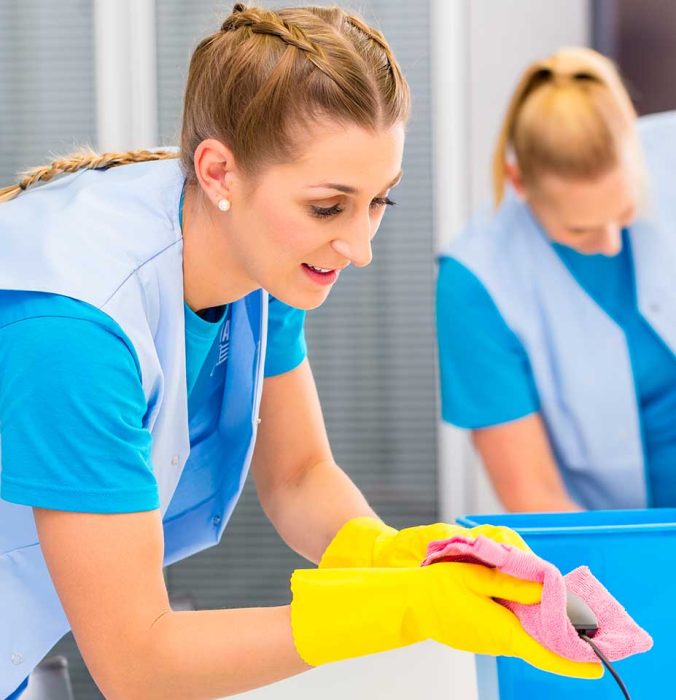 Our Cleaning Services
Standard Cleaning: A routine cleaning service to keep your space tidy.
Deep Cleaning: An intensive cleaning process to reach every nook and cranny.
Vacate Cleaning: Ensuring properties are spotless and ready for the next occupant.
End of Lease Cleaning: A thorough clean-up before handing back a rental property.
Kitchen Cleaning: Making sure your cooking area is clean and hygienic.
Window Cleaning: Clear, streak-free windows for a brighter view.
Oven Cleaning: Getting rid of built-up grime and grease for a cleaner cooking experience.
Glass Cleaning: Shiny and clear glass surfaces all around.
Office Cleaning: Keeping workspaces clean, tidy, and conducive for productivity.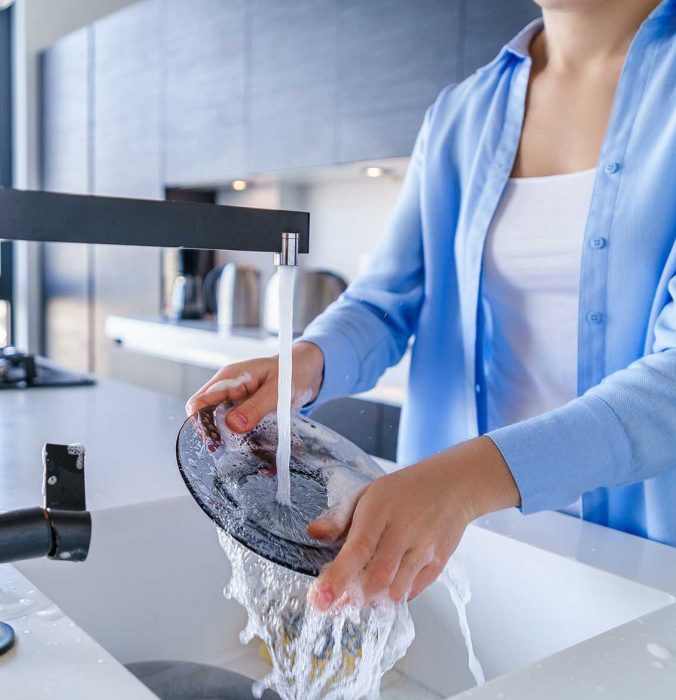 NDIS Cleaning & Gardening
We're #1 Cleaning and Gardening services provider to NDIS participants across Perth WA.
Hassle-Free NDIS Invoicing:
We bill according to the NDIS Price Guide, ensuring a seamless process for you or your support coordinator. No need for any added stress!
Immediate Availability:
Join us now with zero wait time. We have the capacity to serve you immediately!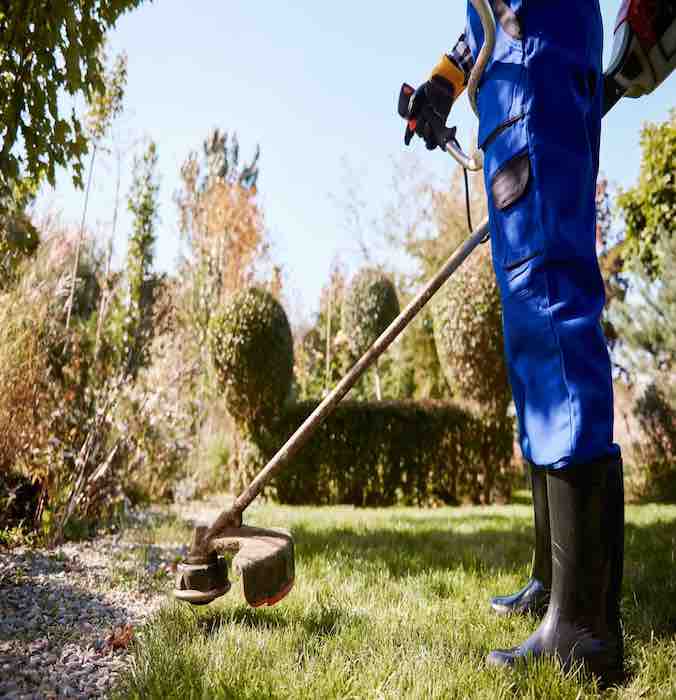 Our Gardening Services
Sweeping: Clearing areas for a tidy appearance.
Lawn Mowing: Ensuring your grass is neatly cut and looking its best.
Weeding: Removing unwanted plants for a cleaner garden bed.
Garden Maintenance: Overall care to keep your garden thriving and beautiful.
Hedging: Shaping and maintaining hedges for a structured look.
Pruning: Cutting back plants for health and growth.
Trimming: Refining plants and trees to enhance their appearance.
Mulch: Providing protective covering for soil and plant health.
Pest Control: Ensuring your garden remains free from harmful pests.
About Us
With a rich history spanning over seven years in the cleaning sector, our professional cleaning & gardening company has continuously evolved, understanding and adapting to the intricate needs of our clientele. Every moment throughout this journey, every hurdle we've overcome, has been an invaluable lesson. These challenges were never deterrents, but catalysts that fueled our passion for cleaning and gardening. Our unwavering commitment to delivering unparalleled service quality, underpinned by this passion, has been our driving force. It's not just about cleaning or tending to gardens; it's about creating spaces where our clients can breathe easier, live better, and find joy. Today, thanks to these years of dedication and hard work, we proudly stand as the leading cleaning entity in WA. When customers think of quality, reliability, and excellence in this domain, they think of us.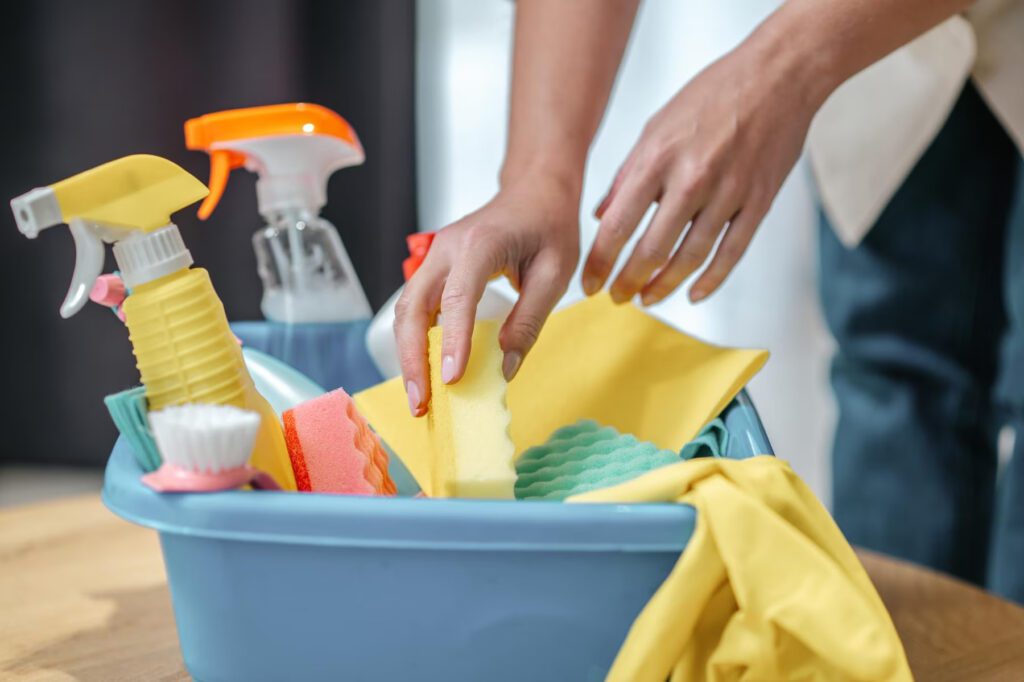 Why Choose Us
Experience & Expertise: With over seven years in the cleaning and gardening sector, our seasoned professionals have honed their skills to provide the best services tailored to individual needs.
Commitment to Quality: Our unwavering dedication ensures that we consistently deliver top-tier services. Our reputation in WA stands as a testament to our quality standards.
Customer-Centric Approach: We prioritize understanding our clients' unique requirements and adapt our services accordingly, ensuring maximum satisfaction.
Environmentally Friendly: We utilize eco-friendly products and practices, ensuring that our services are not just good for you, but also for the planet.
State-of-the-Art Equipment: We invest in the latest cleaning and gardening tools to provide efficient and effective solutions.
Affordable & Transparent Pricing: No hidden charges. We provide value for your money with clear, upfront pricing.
Trusted and Reliable: Our vast base of repeat customers is a testament to the trust and reliability we've built over the years.
Comprehensive Services: From basic cleaning to specialized gardening tasks, we offer a wide array of services, making us a one-stop solution for all your needs.
Choose us for a hassle-free, superior experience, where quality and customer satisfaction reign supreme.
Our Valuable Clients
4Cleaning & Gardening WA understands its customers' requirements, needs, and expectations.
We have a dedicated team of Cleaning and Gardening specialists
who are on hand to conduct a comprehensive cleaning of any site.
Fery Marlow
I can't thank 4Cleaning WA enough for their exceptional cleaning service, tailored to NDIS participants. Cleaners not only deliver a spotless home but also ensures that it's accessible and comfortable. Their commitment to catering to NDIS participants is truly remarkable. I have changed so many cleaner in my past and got 4Cleaning by my support coordinator and I am happy.
Abdul Jafari
I've experienced a complete transformation in my living space as an NDIS participant, thanks to 4Cleaning WA. Their cleaning service, under the guidance of Kappy, has turned my home into a haven of cleanliness and safety. I'm deeply impressed by their dedication to understanding the needs of NDIS participants.
Rose Peka
Being an NDIS participant, I've found the cleaning services from 4Cleaning WA, led by Brian, to be invaluable. They go above and beyond to ensure my home is clean and safe. Their understanding of the specific needs of NDIS participants sets them apart.
Marie Albert
The gardening service from 4Cleaning WA, catering to NDIS participants, has been a lifeline for me. Kappy and his team have transformed my outdoor space into a haven of accessibility and beauty. Their knowledge of the specific needs of NDIS participants is evident in their work.
Stephen Hayward
,
Nikita on behalf of Stephen H, He is NDIS participant, and the cleaning services provided by 4Cleaning WA have been a tremendous help. They understand the unique challenges he faces and consistently deliver a spotless and safe environment. Their dedication to ensuring my participant's comfort is truly commendable.
Guy Dunne
The gardening service from 4Cleaning WA, catering to NDIS participants, has made my outdoor space truly enjoyable. Brian and his team's expertise in accommodating individual needs has transformed my garden into a welcoming and accessible area. I highly recommend their services as I got phone from my Plan Manager that 4Cleaning is invoicing as per NDIS price guide which is best part for me.
Daniel Burwood
As an NDIS participant, the cleaning services offered by 4Cleaning WA have been instrumental in maintaining a clean and accessible home. Their team's attention to detail and respect for my needs are commendable, making me a satisfied and loyal customer.
Kate Butler
Being an NDIS participant, I truly appreciate the gardening service from 4Cleaning WA. Their understanding of my specific needs and their commitment to creating a safe and beautiful outdoor space have made a significant difference in my life. They took away green wastage which was the biggest relief for me.
Nancy Woods
I'm an NDIS participant, and the cleaning service from 4Cleaning WA been a blessing. They understand the importance of a clean and hygienic environment for individuals with disabilities. Their attention to detail and personalized approach make them stand out.
Ritica Brown
The gardening service provided to NDIS participants by 4Cleaning WA has been a game-changer. Their expertise in accommodating various abilities and requirements is evident in the results. Kappy and his team have transformed my garden into a beautiful, accessible space that I can enjoy.
Marcus Bolton
As an NDIS participant, I've experienced exceptional cleaning services that are not only thorough but also considerate of my specific needs. The team, led by Kappy, consistently goes the extra mile to ensure my home is spotless and safe. I'm grateful for their dedication.
Michael Duthil
The gardening service I received from 4Cleaning WA in Fremantle was nothing short of excellent. the team was not only professional but also prompt and efficient. They had my yard looking better than ever in no time. It's now a well-maintained and aesthetically pleasing area that I can truly enjoy. I'm thrilled with the transformation.
Jessica Murray
I've had the pleasure of using 4Cleaning WA for their reliable and thorough cleaning services. Their consistency in delivering exceptional results has made them my go-to choice. They pay close attention to every detail, from dusting to deep cleaning, leaving my home in pristine condition.
Ricky Richard
The gardening team from 4Cleaning WA, servicing Clarkson, was a game-changer for my outdoor space. Led by Kappy, they were not only professional but also prompt and friendly. They transformed my garden into a beautiful, well-maintained oasis. Their attention to detail and commitment to ensuring my yard looked its best were truly impressive. I couldn't be happier with the results.
John Li
I'm John from Welshpool, and I recently hired 4Cleaning WA for a cleaning service. The team, led by Kappy, did a fantastic job. They were thorough, efficient, and left my home spotless and fresh. I highly recommend their services to anyone seeking a top-notch cleaning experience.
Alan Chin
As someone living with a disability, I genuinely appreciate the care and consideration Kappy and his team at 4Cleaning WA put into their services. Their meticulous approach and attention to detail make a real difference in my daily life. They understand the specific needs of individuals with disabilities and invoicing as per NDIS guideline.
Samuel Lotsos
I'm thoroughly impressed with 4Cleaning WA. Their work on my bathroom and shower was exceptional. They left no stone unturned in making these areas sparkle like new. Their efficiency and attention to detail are truly commendable. Highly recommended!
Katherine Hoa
For years, I've entrusted Kappy, Brian and his team with my garden in Yokine, and they've consistently delivered outstanding results. 4Cleaning WA's gardening service is top-notch. They're prompt, meticulous, and genuinely care about the well-being of my garden. I'm a delighted customer.
John Lothian
I can't speak highly enough of 4Cleaning WA. Their attention to detail is astounding. They transformed my home into a sparkling haven. The thorough and professional cleaning they provided exceeded my expectations. I'm a satisfied and loyal customer.
Contact Us

Phone
0460 869 848

Email

Location
"We offer Cleaning & Gardening Services throughout Perth and the vast majority of its suburbs."
---

Our Cleaning and Gardening Service Near You
ALEXANDER HEIGHTS, ALFRED COVE, ALKIMOS, ANKETELL, APPLECROSS, ARDROSS, ARMADALE, ASCOT, ASHBY, ASHENDON, ASHFIELD, ATTADALE, ATWELL, AUBIN GROVE, AVELEY, BAILUP, BALCATTA, BALDIVIS, BALGA, BALLAJURA, BANJUP, BANKSIA GROVE, BASKERVILLE, BASSENDEAN, BATEMAN, BAYSWATER, BEACONSFIELD, BECKENHAM, BEDFORD, BEDFORDALE, BEECHBORO, BEECHINA, BEELIAR, BELDON, BELHUS, BELLEVUE, BELMONT, BENNETT SPRINGS, BENTLEY, BERTRAM, BIBRA LAKE, BICKLEY, BICTON, BOORAGOON, BOYA, BRABHAM, BRENTWOOD, BRIGADOON, BROOKDALE, BULL CREEK, BULLSBROOK, BURNS BEACH, BURSWOOD, BUTLER, BYFORD, CALISTA, CAMBRIDGE, CAMILLO, CANNING, CANNING MILLS, CANNING VALE, CANNINGTON, CARABOODA, CARDUP, CARINE, CARLISLE, CARMEL, CARRAMAR, CASUARINA, CAVERSHAM, CHAMPION LAKES, CHIDLOW, CHURCHLANDS, CITY BEACH, CLAREMONT, CLARKSON, CLOVERDALE, COCKBURN, COCKBURN CENTRAL, COMO, CONNOLLY, COOGEE, COOLBELLUP, COOLBINIA, COOLOONGUP, COTTESLOE, CRAIGIE, CRAWLEY, CULLACABARDEE, CURRAMBINE, DAGLISH, DALKEITH, DARCH, DARLING DOWNS, DARLINGTON, DAYTON, DIANELLA, DOUBLEVIEW, DUNCRAIG, EAST CANNINGTON, EAST FREMANTLE, EAST PERTH, EAST ROCKINGHAM, EAST VICTORIA PARK, EDEN HILL, EDGEWATER, EGLINTON, ELLENBROOK, EMBLETON, FERNDALE, FLOREAT, FORRESTDALE, FORRESTFIELD, FREMANTLE, GARDEN ISLAND, GIDGEGANNUP, GIRRAWHEEN, GLEN FORREST, GLENDALOUGH, GNANGARA, GOLDEN BAY, GOOSEBERRY HILL, GORRIE, GOSNELLS, GREENMOUNT, GREENWOOD, GUILDFORD, GWELUP, HACKETTS GULLY, HAMERSLEY, HAMILTON HILL, HAMMOND PARK, HARRISDALE, HAYNES, HAZELMERE, HEATHRIDGE, HELENA VALLEY, HENDERSON, HENLEY BROOK, HERDSMAN, HERNE HILL, HIGH WYCOMBE, HIGHGATE, HILBERT, HILLARYS, HILLMAN, HILTON, HOCKING, HOPE VALLEY, HOPELAND, HOVEA, HUNTINGDALE, ILUKA, INGLEWOOD, INNALOO, JANDABUP, JANDAKOT, JANE BROOK, JARRAHDALE, JINDALEE, JOLIMONT, JOONDALUP, JOONDANNA, KALAMUNDA, KALLAROO, KARAWARA, KARDINYA, KARNUP, KARRAGULLEN, KARRAKATTA, KARRAKUP, KARRINYUP, KELMSCOTT, KENSINGTON, KENWICK, KERALUP, KEWDALE, KEYSBROOK, KIARA, KINGSLEY, KINROSS, KOONDOOLA, KOONGAMIA, KWINANA, KWINANA BEACH, KWINANA TOWN CENTRE, LAKE COOGEE, LANDSDALE, LANGFORD, LATHLAIN, LEDA, LEEDERVILLE, LEEMING, LESMURDIE, LEXIA, LOCKRIDGE, LYNWOOD, MADDINGTON, MADELEY, MAHOGANY CREEK, MAIDA VALE, MALAGA, MANDOGALUP, MANNING, MARANGAROO, MARDELLA, MARIGINIUP, MARMION, MARTIN, MAYLANDS, MEDINA, MELALEUCA, MELVILLE, MENORA, MERRIWA, MIDDLE SWAN, MIDLAND, MIDVALE, MILLENDON, MINDARIE, MIRRABOOKA, MORLEY, MOSMAN PARK, MOUNT CLAREMONT, MOUNT HAWTHORN, MOUNT HELENA, MOUNT LAWLEY, MOUNT NASURA, MOUNT PLEASANT, MOUNT RICHON, MULLALOO, MUNDARING, MUNDIJONG, MUNSTER, MURDOCH, MURRAY, MYAREE, NAVAL BASE, NEDLANDS, NEERABUP, NOLLAMARA, NORANDA, NORTH BEACH, NORTH COOGEE, NORTH FREMANTLE, NORTH LAKE, NORTH PERTH, NORTHBRIDGE, NOWERGUP, O'CONNOR, OAKFORD, OCEAN REEF, OLDBURY, ORANGE GROVE, ORELIA, OSBORNE PARK, PADBURY, PALMYRA, PARKERVILLE, PARKWOOD, PARMELIA, PAULLS VALLEY, PEARSALL, PEPPERMINT GROVE, PERON, PERTH, PERTH AIRPORT, PIARA WATERS, PICKERING BROOK, PIESSE BROOK, PINJAR, PORT KENNEDY, POSTANS, QUEENS PARK, QUINNS ROCKS, RED HILL, REDCLIFFE, RESERVOIR, RIDGEWOOD, RIVERTON, RIVERVALE, ROCKINGHAM, ROLEYSTONE, ROSSMOYNE, ROTTNEST ISLAND, SAFETY BAY, SALTER POINT, SAMSON, SAWYERS VALLEY, SCARBOROUGH, SECRET HARBOUR, SERPENTINE, SERPENTINE-JARRAHDALE, SEVILLE GROVE, SHELLEY, SHENTON PARK, SHOALWATER, SINAGRA, SINGLETON, SORRENTO, SOUTH FREMANTLE, SOUTH GUILDFORD, SOUTH LAKE, SOUTH PERTH, SOUTHERN RIVER, SPEARWOOD, ST JAMES, STIRLING, STONEVILLE, STRATTON, SUBIACO, SUCCESS, SWAN, SWAN VIEW, SWANBOURNE, TAMALA PARK, TAPPING, THE LAKES, THE SPECTACLES, THE VINES, THORNLIE, TREEBY, TRIGG, TUART HILL, TWO ROCKS, UPPER SWAN, VICTORIA PARK, VINCENT, VIVEASH, WAIKIKI, WALLISTON, WANDI, WANGARA, WANNEROO, WARNBRO, WARWICK, WATERFORD, WATERMANS BAY, WATTLE GROVE, WATTLEUP, WELLARD, WELSHPOOL, WEMBLEY, WEMBLEY DOWNS, WEST LEEDERVILLE, WEST PERTH, WEST SWAN, WESTMINSTER, WHITBY, WHITE GUM VALLEY, WHITEMAN, WILLAGEE, WILLETTON, WILSON, WINTHROP, WOODBRIDGE, WOODLANDS, WOODVALE, WOOROLOO, WUNGONG, YANCHEP, YANGEBUP, YOKINE
I really like your cleaning, please keep same cleaner for me, she is so good at her work and polite, I've always been looking for someone who likes pet.
First cleaning company who are sending service on time.
Thanks for cleaning our group homes !!
Highly recommend. Nothing better than coming home to a sparkling clean house. Company and staff are great to deal with and extremely friendly. Feel amazingly comfortable having them in my home. My kitchen and bathrooms have never been so clean!
Clean, efficient, friendly and professional Very pleasant staff who are happy to clean and work thoroughly
I am a full-time working mum, 4Cleaning is absolutely wonderful in helping me with my housework. My cleaner Kerry is good at attention to detail, she knows what needs to be done and is highly reliable. I had a few cleaners in the past, but 4Cleaning provides the best service.
I have had a wonderful experience with this cleaning company. The employee were nice, humble and accomodating. The service was really nice. I would highly recommend to get cleaning services from them.